Remodel Your Kitchen or Bathroom With Meridian
Update your home without the hassle of moving with our all-inclusive home remodeling services in the Greater Charlotte area. Whether you're looking to add additional counter space, layered lighting, new fixtures, or additional square footage to your space, our team can do it all. From design plans to implementation and construction, we provide guidance and comprehensive remodeling services that impress.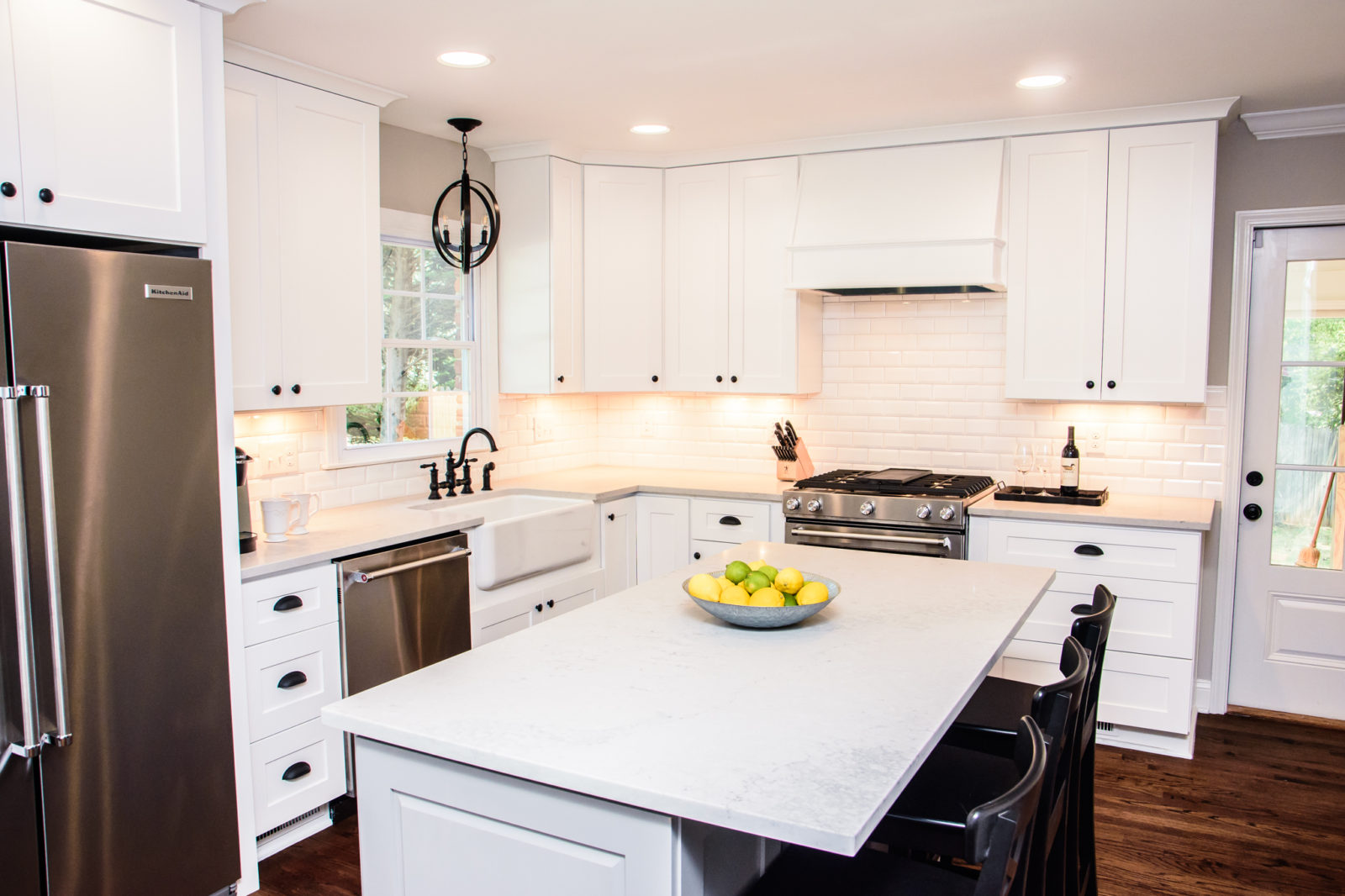 "From the initial meeting everything regarding the renovation and timeline was clearly explained so we could understand it. Joe, was at every meeting with the subcontractors at our home and there were times that he and his team were working without us being there which was never a concern.
Joe worked with us on our design to give us the kitchen we wanted and managed the renovation process to honor his time commitment of the completion date!
Our expectations were overwhelmingly exceeded by Meridian and couldn't be happier with our new kitchen. We have already recommended Meridian to our friends and neighbors and will be contacting Joe for our next project!"
-Tracy & Shannon, Charlotte, NC (October 2017)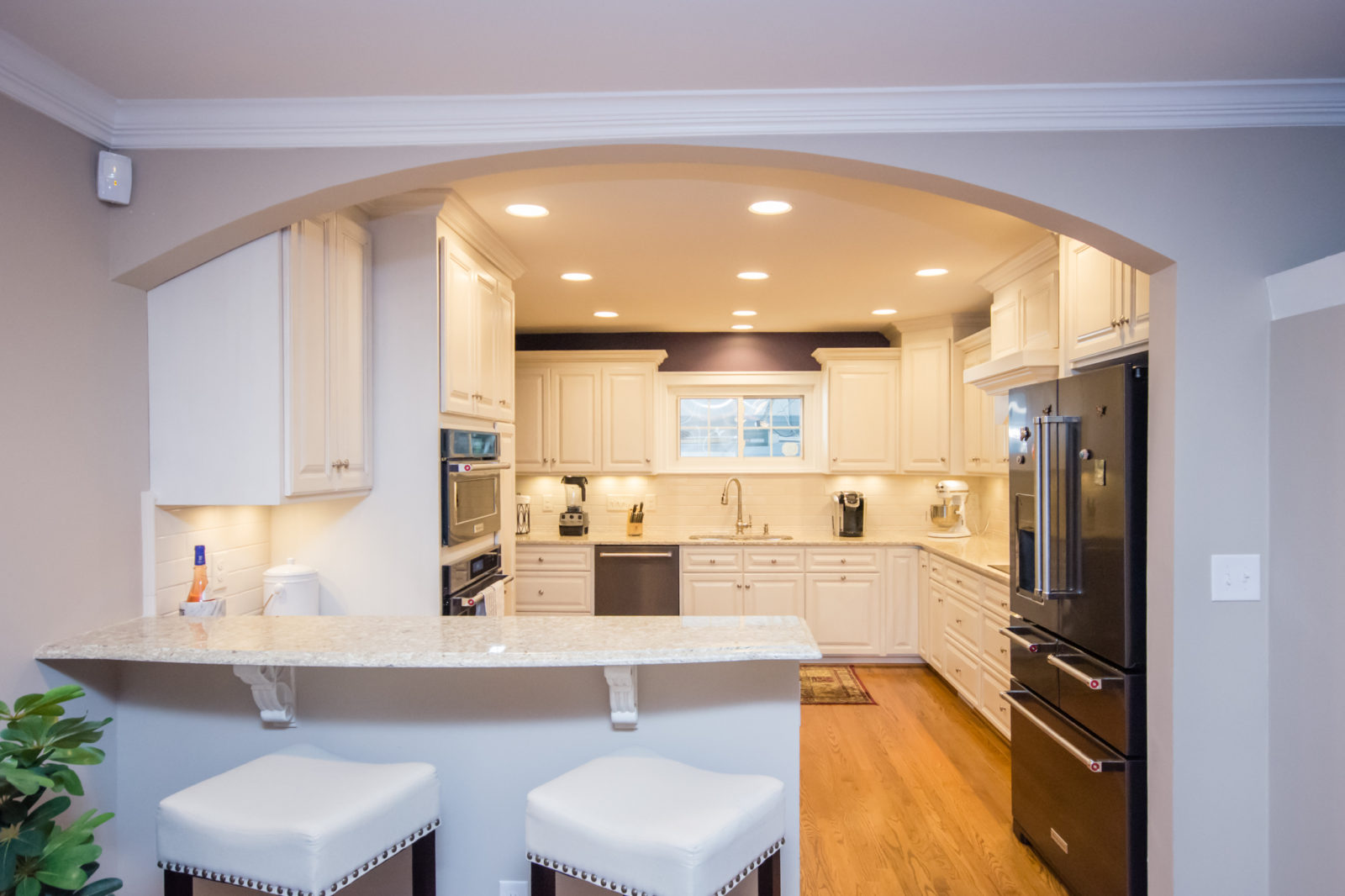 "We are finishing up a total kitchen renovation which has led to additional renovation and updates throughout our home. We vetted over 15 contractors and as a result of our due diligence we chose Joe Balich of Meridian Design Build and we are extremely glad that we did. Joe presented himself right out of the box as head and shoulders above his peers, walking us through every aspect of what a professional and properly credentialed contractor looks like, in addition to how they should operate. Joe presented a fair price with many things included that other contractors charge additional for. Most of all he stuck to his price, pulled all permits, has not cut corners and did not nickel and dime us. He took care of our home by encapsulating our kitchen to hold down the dust and he put down rubber mats to protect our floors. He is an excellent communicator and as a result you know what is going on at all times. Joe has taken great pride in making sure that the train runs on schedule and all of his subs have been professional and courteous. Most of all Joe is an honest trader and we are extremely pleased with the workmanship Joe and his crews have provided which has resulted in a total transformation of our home. I highly recommend Joe Balich, whether you are putting on a second story, adding a room to your home or doing a kitchen or bath remodel. At the end of the day, you always get what you pay for. I can honestly say with Joe Balich and Meridian Design Build that we have received more that we paid for and he has far exceeded our expectations. He would be a very good choice for your consideration"
-Kaitlyn and Chip, Charlotte, NC (April, 2017)
Don't be shy. Schedule a consultation today!